Fray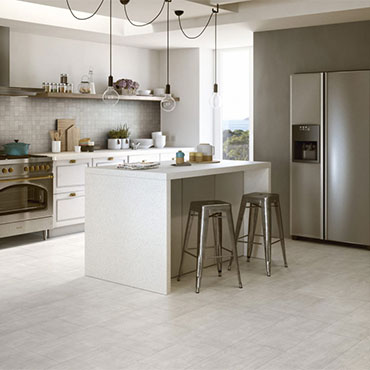 The inspiration for this unique series is cut from the same cloth as natural linen fabrics applied to chalk panels for a timeworn, textural, concrete look. Embrace the warmth and comfort of textile paired with the simple maintenance of ceramic. Newly enriched graphics weave in a metallic-glossy effect with more contrast and luminescence. Fray now offers all the most sought-after sizes, as well as inspiring new decors with three fresh mosaic patterns. The collection also now features an extended neutral tones range of color.
learn more at Atlas Concorde Tile

Atlas Concorde Tile
Atlas Concorde creates outstanding ceramic surfaces. We are one of the most important and consolidated businesses in the ceramics sector. We design and create the best aesthetic and technological solutions for floor and wall tiles, to suit any style and application across residential, commercial and public architectures.
---
Profile | Website